Airlie Beach News & Events:
Interesting Facts about Aboriginal Art
| | | |
| --- | --- | --- |
| News/Event Status | : | Past Airlie Beach News & Event |
| News/Event Start Date | : | 19 Jul 2016 |
| News/Event End Date | : | 01 Aug 2016 |
| News/Event Venue | : | Toscana Village Resort |

Event Description :

Interesting Facts about Aboriginal Art

Aboriginal art is based on important ancient stories: even contemporary Aboriginal art, is based on stories (Jukurrpa) and symbols centered on 'the Dreamtime' – the period in which Indigenous people believe the world was created. The Dreamtime stories are up to and possibly even exceeding 50,000 years old, and have been handed down through the generations virtually unchanged for all those years.

Aboriginal art also stands as a written language: Aboriginal art is a major part of the unwritten 'encyclopedia' of being an Aboriginal person and as such it may have many layers of meaning. Australian Aboriginal people have no written language of their own, and so the important stories central to the people's culture are based on the traditional icons (symbols) and information in the artwork, which go hand in hand with recounted stories, dance or song, helping to pass on vital information and preserve their culture.

Paintings are also used for teaching: A painting (in effect a visual story) is often used by the aboriginal people for different purposes, and the interpretations of the iconography (symbols) in the artwork can vary according to the audience. So the story may take one form when told to children, and a very different and higher level form when speaking to initiated elders. The stories behind many of the artworks when related to children have a strong educational and behavioural aspect – a bit like a combination of western encyclopedias and Aesops Fables where there can be information and/or a moral to the story where good or bad behaviour and consequences are highlighted.
instagram
#toscanavillageresort
awards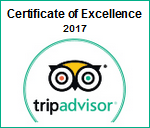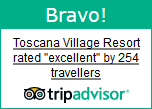 Toscana family Resort ~ Airlie Beach accommodation
Australia 1800 555 684 International +61 7 4946 4455
10 Golden Orchid Drive, Airlie Beach QLD 4802 Australia