Airlie Beach News & Events:
Queensland - Where Australia Shines from Tourism Queensland.
Event Description :
In recent days the Tourism Queensland has released its new branding campaign with full fanfare. The video clip is visually stunning and very representative of the Queensland experience. Shot throughout Queensland in the middle of 2010, the film crew were in the Whitsundays in August this year. "Its great to see Queensland shine", says Jo Matthews manager at Toscana Resort, Airlie Beach. "The Whitsundays features prominently in the new advertising materials and its little wonder why. We offer just about every adventure depicted in the advertising clip." Its true that people have mistaken the video clip for a Whitsundays promotional - after all, we have the world's best beach, sailing, swimming, the best diving and snorkeling in fully protected Green Zones, rain forests, kayaks, fishing and open top motoring. In fact 12 of the 17 activities depicted are available right here in the Whitsundays and have the only Whitehaven Beach! With all this on offer, its little wonder that Tourism Queensland used so much footage from the Whitsundays in "Where Australia shines" - The Whitsundays and Airlie Beach, 74 islands in the heart of the Great Barrier Reef, Queensland most comprehensive and desirable destination. Airlie Beach is mainland Australia and the perfect jump off point for your Whitsunday island adventure, accessible by road, sail, train, and plane. The Airlie Beach tourist town experience offers a full range of services, dining, tours and things to do for every budget. Airlie Beach is also a very friendly and safe place to holiday. We look forward to welcoming you where Queensland shines! - Airlie Beach and the Whitsundays.

Airlie Beach Accommodation - One Bedroom Apartment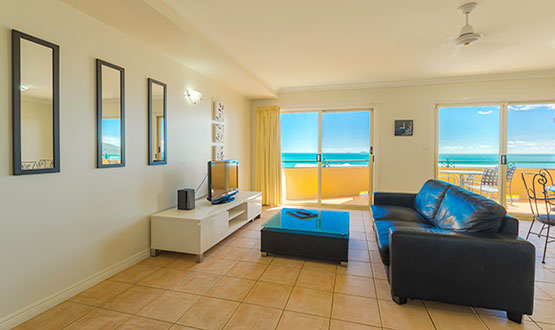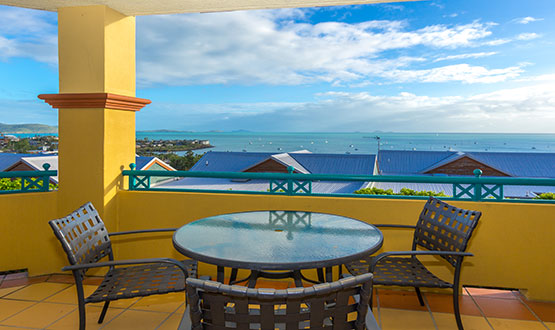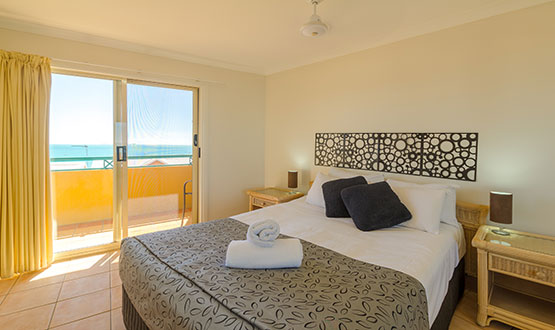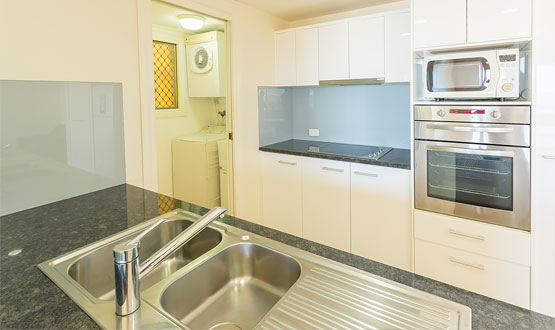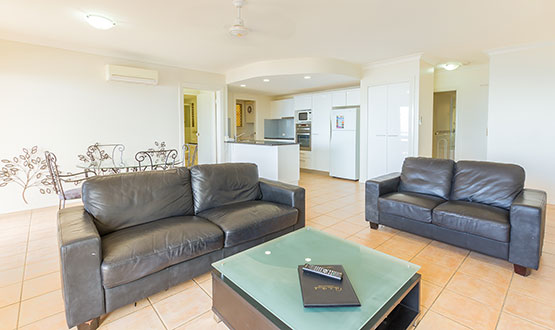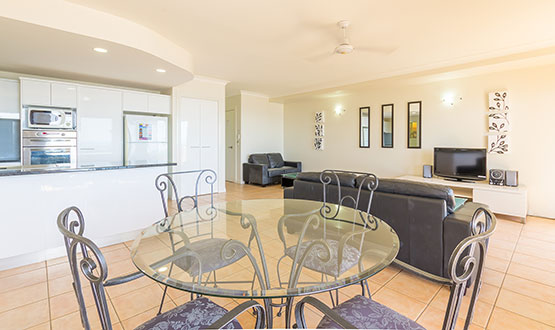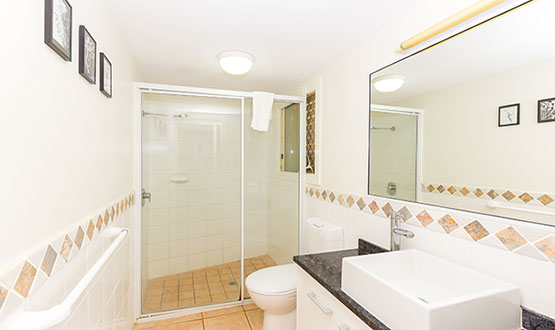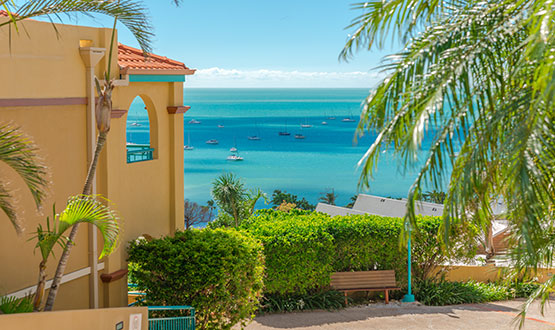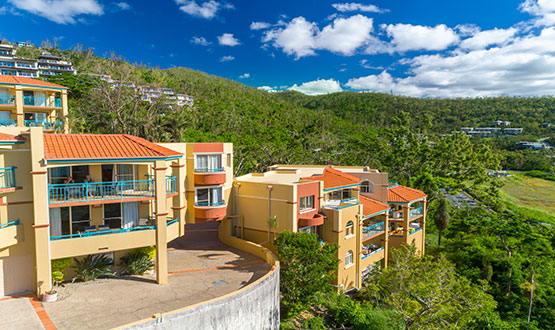 Lounge/dining room with LCD TV dwd, cd player, air conditioning and ceiling fans

Kitchen with full stove, grill, hotplates, microwave, dishwasher, large fridge, toaster, kettle, saucepans, Crockery, Cutlery

Laundry with washing machine and dryer, iron, ironing board

Master bedroom has queen bed with air conditioning & ceiling fans

Shower en-suite,hairdryer

Balcony with outdoor dining setting and ocean views

Private lockup garage
This accommodation correlates to the two bedroom apartment and is available by locking off the second bedroom and bathroom in order to purchase a reduced tariff rate for two people
apartment info
book online
rate/availability
Airlie Beach Accommodation - Two Bedroom Apartment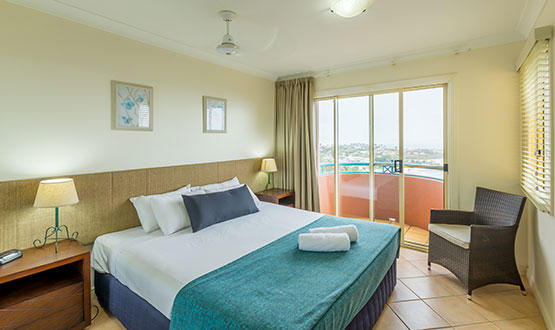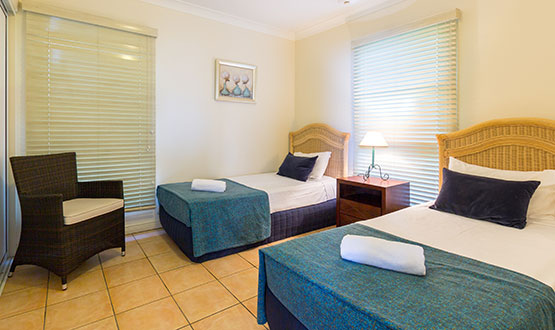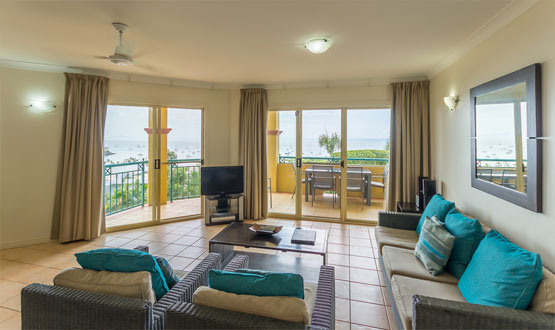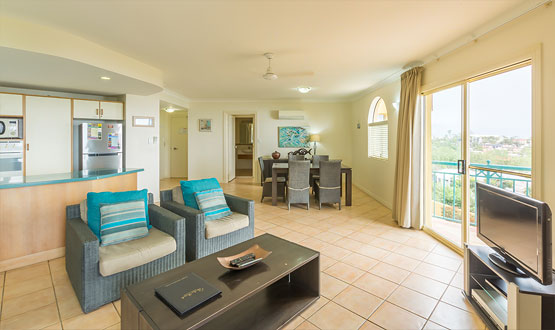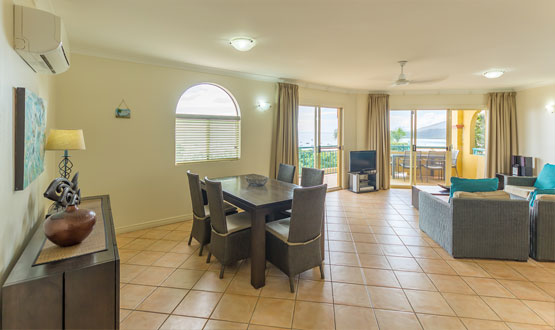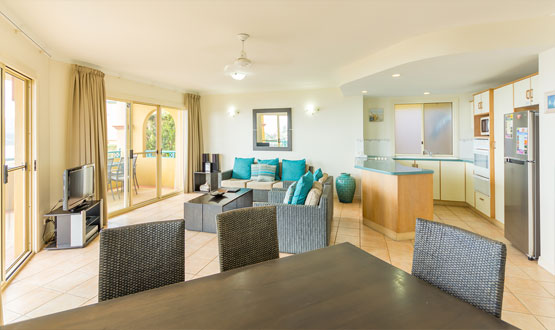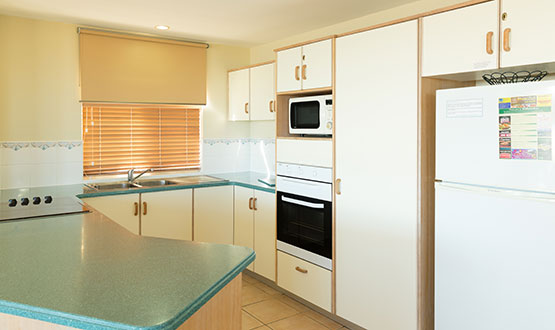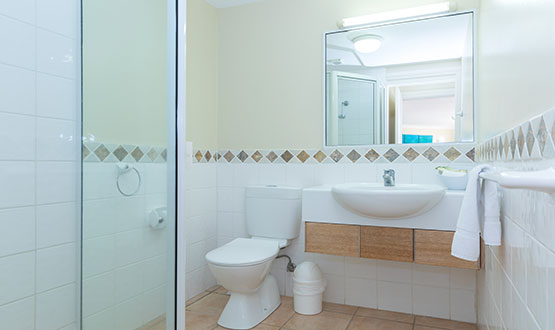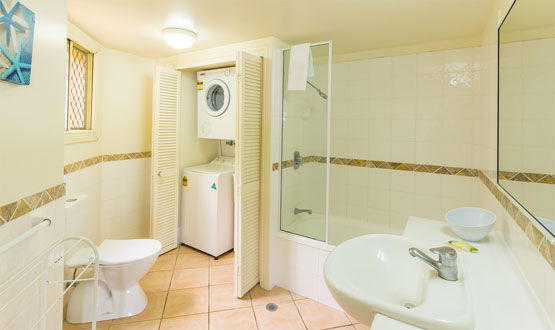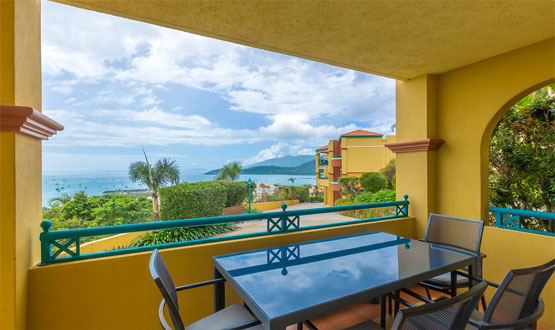 Lounge/dining room with LCD TV, dvd, cd player, airconditioning, and ceiling fans

Kitchen with full stove, grill, hotplates, microwave, dishwasher, large fridge, toaster, kettle, saucepans, crockery, cutlery

Laundry with washing machine and dryer, iron, ironing board

Master bedroom has queen bed with airconditioning plus ceiling fans 2nd bedroom has twin bedding with airconditioning plus ceiling fans

Bathrooms: ensuite shower to the master bedroom, main bathroom with shower/bathroom

Balcony with outdoor dining setting and ocean views
apartment info
book online
rate/availability
Airlie Beach Accommodation - Three Bedroom Apartment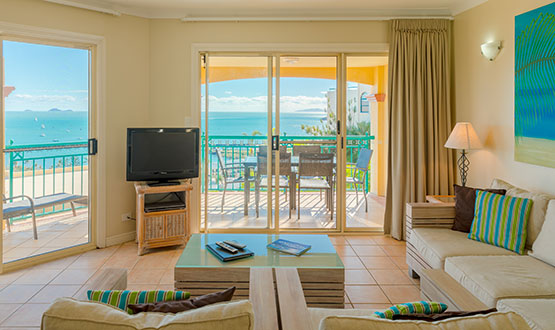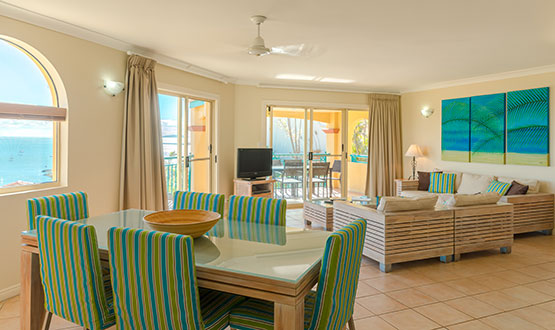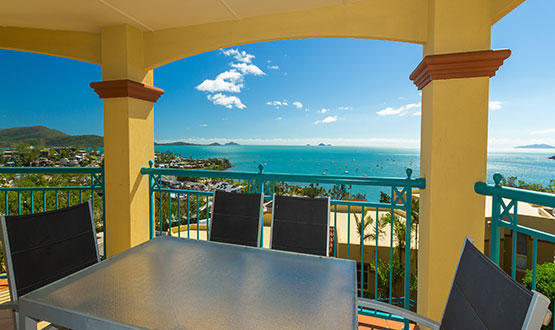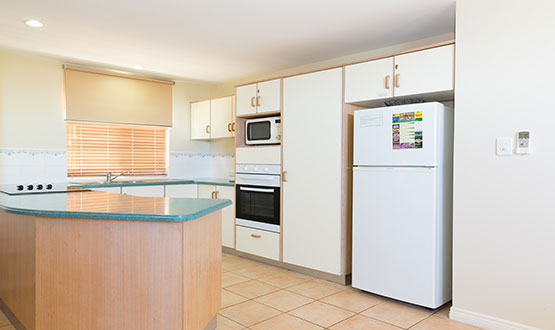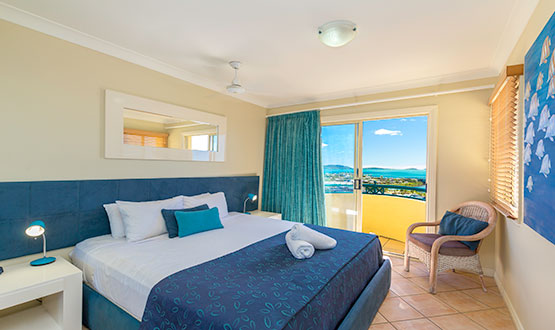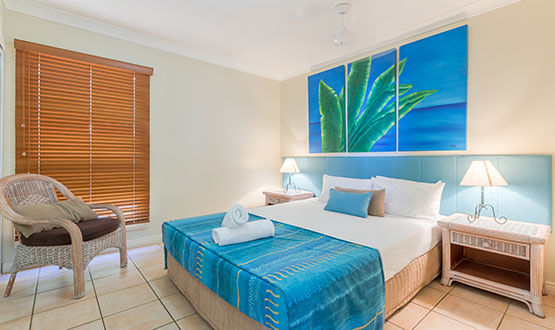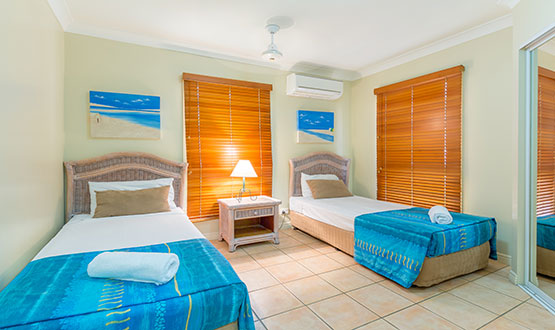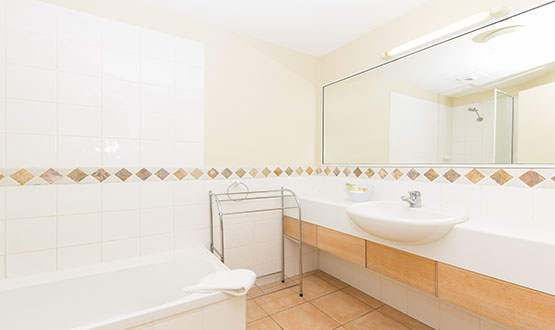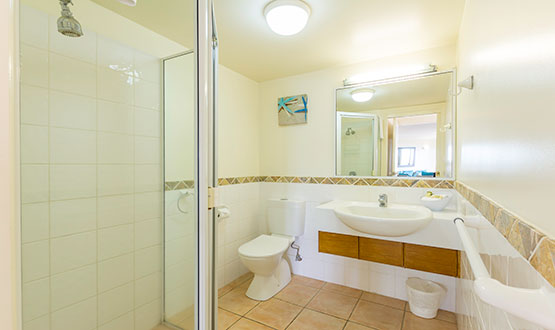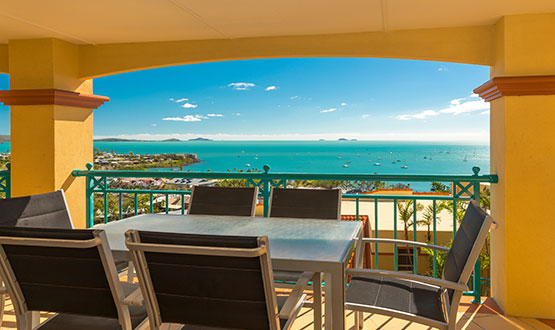 Lounge/dining room with LCD TV, dvd, cd player, airconditioning, and ceiling fans

Kitchen with full stove, grill, hotplates, microwave, dishwasher, large fridge, toaster, kettle, saucepans, crockery, cutlery

Laundry with washing machine and dryer, iron, ironing board

Master bedroom has queen bed with airconditioning plus ceiling fans
2nd bedroom has twin bedding with airconditioning plus ceiling fans
3rd bedroom has queen bedding with ceiling fans

Bathrooms: ensuite shower to the master bedroom, main bathroom with shower/bathroom

Balcony with outdoor dining setting and ocean views

Private lock up garage
apartment info
book online
rate/availability
Airlie Beach Accommodation – Penthouse Apartment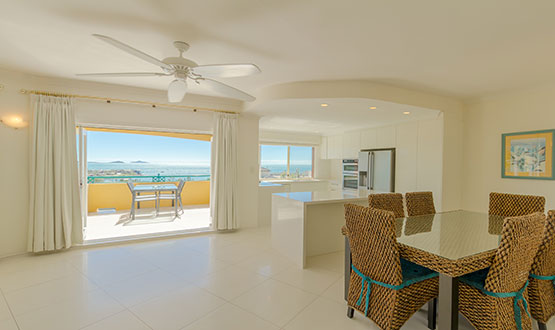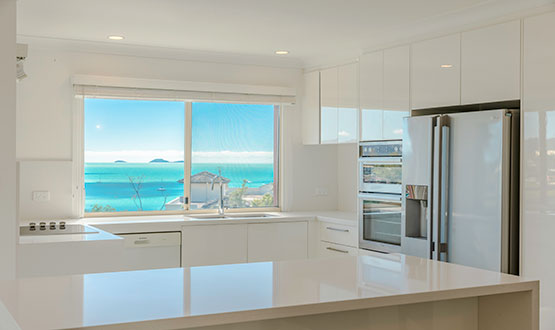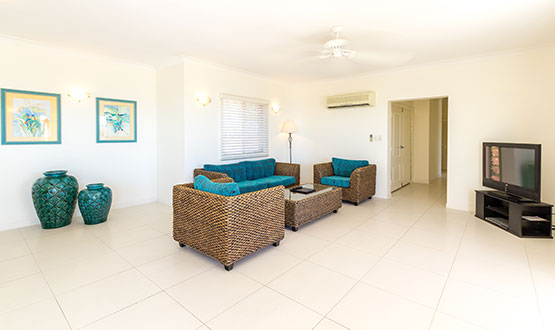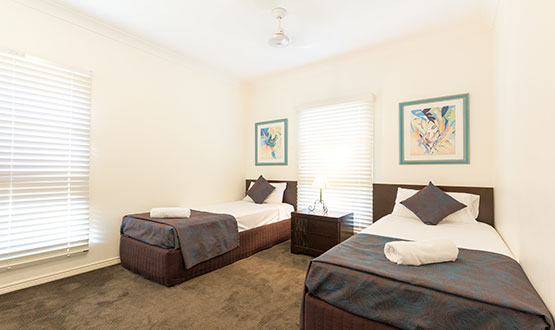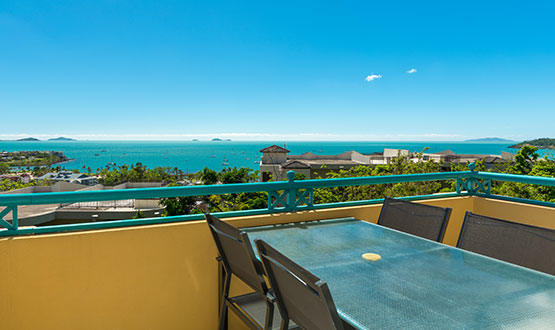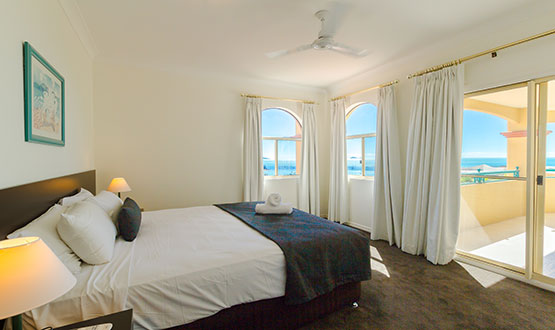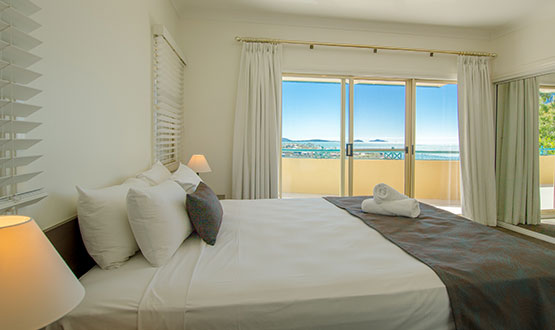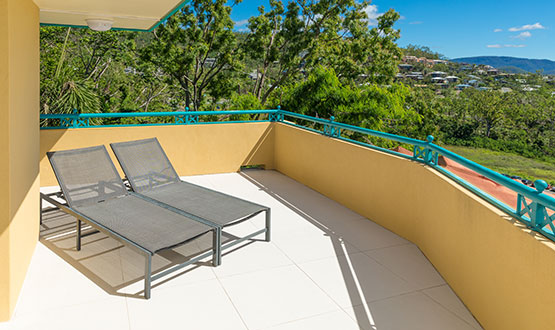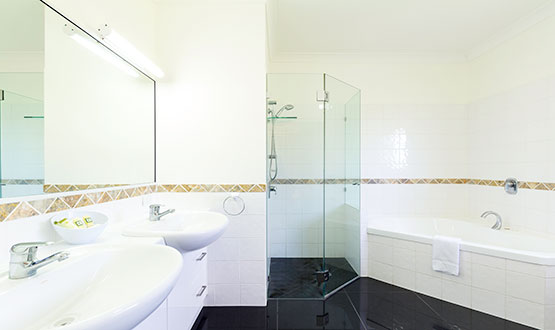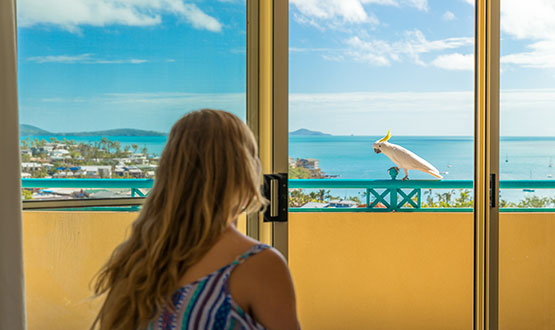 Lounge/dining room with LCD TV, dvd, cd player, airconditioning, and ceiling fans

Kitchen with full stove, grill, hotplates, microwave, dishwasher, large fridge, toaster, kettle, saucepans, crockery, cutlery

Laundry with washing machine and dryer, iron, ironing board

Master bedroom has king bed with private balcony and ensuite
2nd bedroom has king bedding with ocean views and opens up onto the main balcony
3rd bedroom has twin bedding

Bathrooms: ensuite to the master bedroom with bath and walk in shower, main bathroom with shower

Balcony with outdoor dining setting and ocean views

Private lock up garage
apartment info
book online
rate/availability
instagram
#toscanavillageresort
awards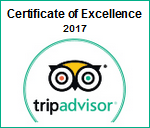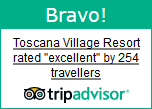 Toscana family Resort ~ Airlie Beach accommodation
Australia 1800 555 684 International +61 7 4946 4455
10 Golden Orchid Drive, Airlie Beach QLD 4802 Australia